0 Item(s)


Kyocera FS-C2026MFP+ Professional A4 Colour Multifunctional.
Only £599.00

Quick Ink is here to help you find all your printer cartridges and consumables in just three easy clicks. Simply select your printer type from the list below to get started.
Select Machine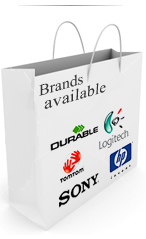 Price ex VAT
£30.88

Price ex VAT
£13.34

Price ex VAT
£38.18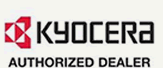 Welcome to the Hollis online office supply store
From paper, ink cartridges, laser toners right through to media such as CDs, DVDs and dat tapes, we are the single point for all your office supplies and consumables.
Try us - you will be impressed.
Some discounts and promotions will only be displayed after you have logged on
Not yet registered? Just click the
"Login"
link on the top right corner of the page. Please allow 24 hours for your discounts and promotions to appear.
Find out more about us and our other services
To find out more about us and the other business solutions that we offer including IT support, network management, photocopiers, printing and scanning visit our main site at
www.hollis-solutions.com
£10.99

Where to find The Hollis Office Supply Company Ltd
We are working with major names in online shopping to bring you the best brands at the lowest prices, find us on: